Shawn Squire
---
Data and Viz
If it can be measured and if there's a prediction, I want to turn it into a spreadsheet! I've put together dashboards and apps that include life tracking to measure my sleep versus different stimulus, financial planning to plan my budget, and apps that can help determine distances between points in 3D space.
More to come as I transfer over some of my projects into more sharable forms for my portfolio. Stay tuned!
---
My Research
PhD Dissertation
I am currently a PhD Candidate the University of Maryland, Baltimore County under my advisor, Dr. Don Engel.My research topic, Predicting and Visualizing Student Retention using Explainable Artificial Intelligence, looks to find strategies that extend the current state-of-the-art explainable AI (xAI) strategies to apply to real-world domains with contain complications like dependent features, complicated visuals, and privacy concerns. My hope is that this research will help universities find autidable and transparent methods for understanding student attrition.
Prior Research
I have a history of work dealing with dimension reduction and abstraction, particularly when working with reinforcement learning and planning. My published research (below) primarily considers how to simplify complex domains for simulated agents.
Of course, like any good researcher, I'm always interested in latest developments in deep learning, all flavors of neural networks, and autoencoders. My favorite part of any research iis finding the best tool for the job and seeing how to make it work for that job better.
---
Photography
I am half of the wife-and-husband photography team at Britney Clause Photography!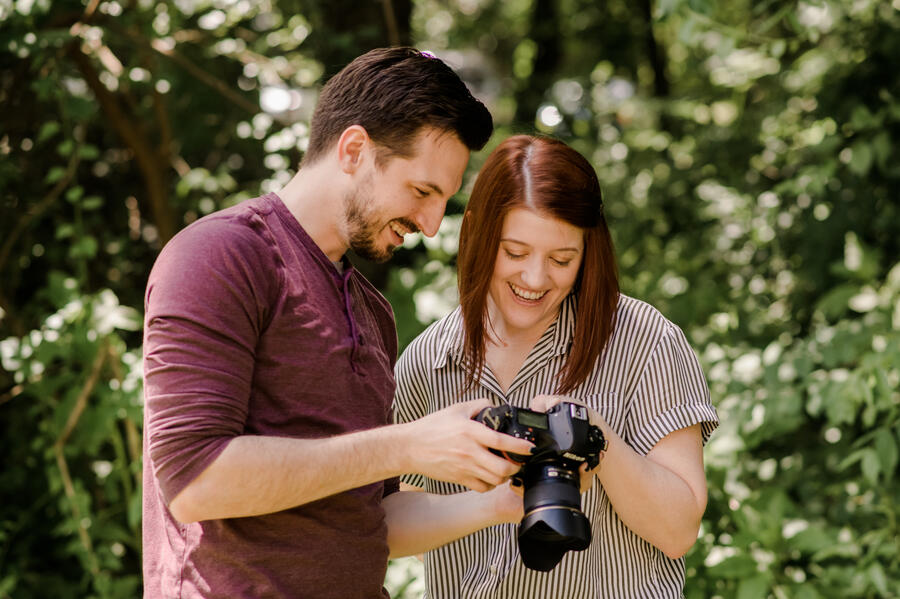 Britney has been working in the field and running her business since she got her degree, and needed me to second-shoot a wedding (not long before our own, in fact!) One training montage and a lot of work later, I am actually a pretty good shot. You can see some of my work in the galleries, with a special focus on using objects to create in-camera lighting effects.
---
D&D
In addition to my data storytelling, I like actual storytelling as well! My preferred way is through collaborative efforts of table-top roleplaying games like Dungeons and Dragons. The tales that get created with friends can range from exciting to silly to dramatic, and they're always so unique.
I help run a D&D play-by-post server on Discord as well! Whether you've played before or just want to check what the D&D thing is about, this server would be a great way to enjoy (and I'm only a little biased).
---
My Loves
Beyond my wonderful wife whose encouraged and supported me for over a decade (and my dog Pony, who've I had to support because he won't get a job), I have a lot of other interests! If any of these even remotely interest you, too, feel free to drop me a message to chat!
Food and Whiskey
First and foremost, trying different tasting menus is my biggest joy. Of course, I would never turn down a good Potbelly sandwich; but for Britney and me, it's a lifetime experience to enjoy tastings at places such as Table 21 at Bryan Voltaggio's' former restaurant VOLT, minibar by José Andrés, Lorenzo Loseto's George, and others.You can also check out my preferences on Whiskey as well (across a variety of price ranges)! I would never turn down a good cocktail, but there's not really anything that compares to tasting a complex whiskey.
AI Generated Art
I am no artist, but I am a technologist! So when it became cost effective to work with generating art with the power of AI, I was on board. While it will never match the true talent of true artists, I enjoy having a world of creation unlocked and at my exposure.
---
Get in touch
The best way to find out more is to message me! Contact me with the above or drop me a line in the form below.
Thank you
I look forward to seeing your email! My staff is looking forward to reading it soon!